What to do in Grampian Scotland

Have you been pondering lately the possibility of maybe taking a trip to a foreign country? If so, I would highly recommend that you look into going to either Grampian, Scotland or Aberdeen, Scotland as there are so many fun things to see and do there!
For starters, while staying in the Aberdeenshire area that encompasses the cities of both Aberdeen and Grampian, you should definitely look into going on one of their hot air balloon rides! This is a fantastic experience that you will not soon forget! Do you love castles and all things having to do with royalty? If so, I'm sure you will be thrilled to hear that famous landmarks such as Crathes Castle and Castle Fraser are just a few of the gorgeous sights that you can expect to see while on your ballooning trip!
Also, are you a big fan of the performing arts? If so, I would highly recommend that you check out His Majesty's Theatre while visiting Scotland! Every night, there are top notch actors and actresses here that put on a great show doing everything from opera, pantomime, and musicals, just to name a few.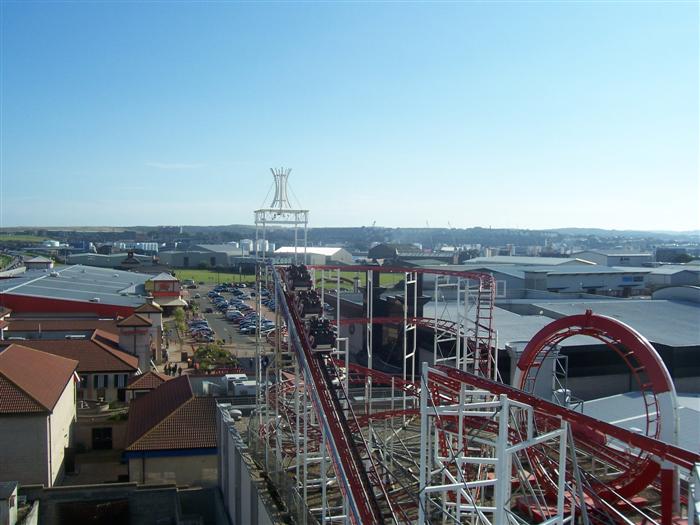 If you happen to visit Scotland during one of their warm seasons, going to Codonas which is located at Beach Boulevard would be great fun for the whole family! At Codonas you will find an outdoor amusement park that offers not only rides such as roller coasters, but they also offer arcade machines, bingo and ten pin bowling!
Photo By: Divv3k

Another great activity in Grampian is quad biking. This can be enjoyed by anyone over the age of 16, this is for insurance purposes. Whilst better in the summer with dryer weather it can be done all year round. For the speed freaks amongst us, this is a lifetime must do. With the freedom of the track and in the company or your friends this is an great way to spend an afternoon or morning. I say afternoon or morning because youd have to be super fit to do a day of it, its very tiring. Do a search for Howie Irvine or House of Mulben. Both centres offer quad biking.
If you are an animal lover, and do you especially love marine animals? If so, you will be sure to enjoy going on a dolphin watching cruise trip through Aberdeen Harbour during your stay in Scotland! The view of the harbor is simply spectacular, and the dolphins themselves are quite stunning! Watching the dolphins play together as they swim near the boat is not only fun to watch, but it is also a very relaxing experience. Many times, the dolphins will even decide to do some acrobatic tricks which really are a fantastic sight to behold! Also, if you look closely during your dolphin watching cruise, don't be surprised if you happen to spot a few other marine animals such grey seals and possibly even a minke whale!
Photo by: Almac555

I wish you the best of luck, and I hope that you and your family have a wonderful time while vacationing in Scotland!
About the Author: http://www.kirktowngm.co.uk
Article Source: ActiveAuthors.comPhoto Sources: flickr.com, visitscotland.com